Agile association is a non-profit organization of "agilists" in the Czech Republic.
We want to increase the awareness about Agile methods and create a communication platform for sharing experiences from all Agile approaches (XP, Scrum, Kanban, TDD, BDD, LeSS, …).
We organize regular Agile meetups in Prague and Brno. Joins us to share your experiences, get new ideas and discuss interesting topics. Bring your friends and colleagues.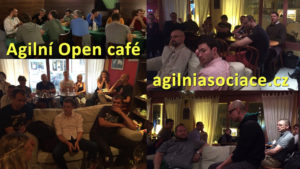 We organize annual Agile Prague Conference, one of the nest events in Europe.
Agile Association offers:
partnership in agile world, cooperation with companies and businesses
support of activities targeted to increase the knowledge about the agile methods using conferences, trainings, discussion forum and texts
Interested in becoming a mamber? Send us an email at board [at] agilniasociace [dot] cz
All current members can be found in the Team section on this page.