Next Agile Open cafe will be on Apr 28, 2020.
Topic: The Great ScrumMaster
"Great ScrumMasters are rare. They are patient, curious, and playful. They are developing Catalyst habits."
Speaker: Zuzi Sochova, author of the book The Great ScrumMaster: #ScrumMasterWay (published by Addison-Wesley, 2017)
When: Tue Apr 28, 2020, 6pm-7:30pm
Language: English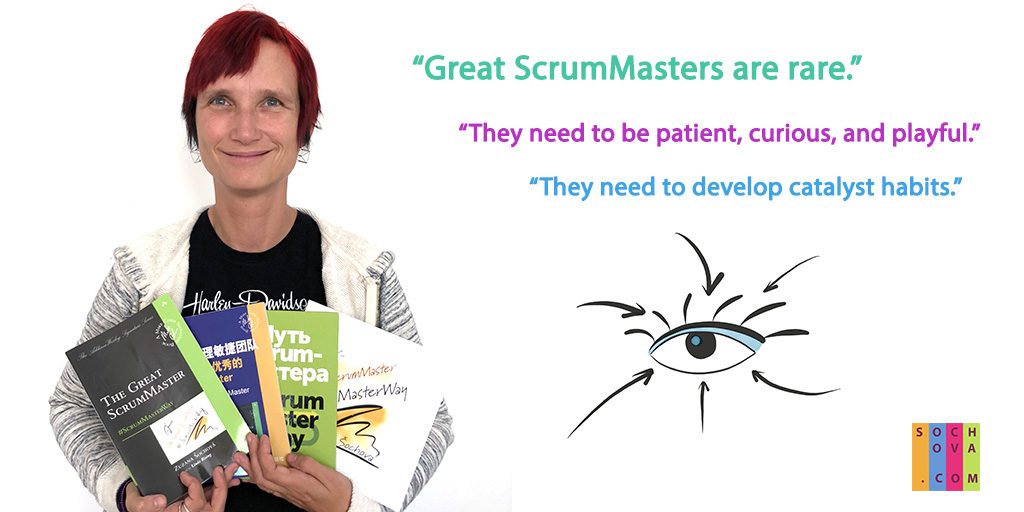 Share with your friends and colleagues!
RSVP  https://www.meetup.com/Agilni-Open-Cafe-Praha/events/270202770/
We only share the link to registered participants.
Meetup is supported by Scrum Alliance. Thanks 🙂
---
It was a great event, thanks all for joining. To mention the farthest locations, we had people from South Africa, India, and USA joining.
A few pictures from the meetup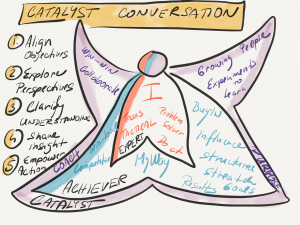 "Scrum master working as Catalyst helps in becoming the team self-organizing"
"Enable people with various skills to do their best, acknowledging the experience of others enables to build on existing qualities to improve and make the team perform better"
"To not just guide, but also let people grow"